In an Outline document, paste a link to a Figma design and we will instantly convert it to an interactive, live preview.
Because Figma is an online design tool you can see design work happening in realtime, right within Outline. Embed design specs, product designs, or marketing materials easily.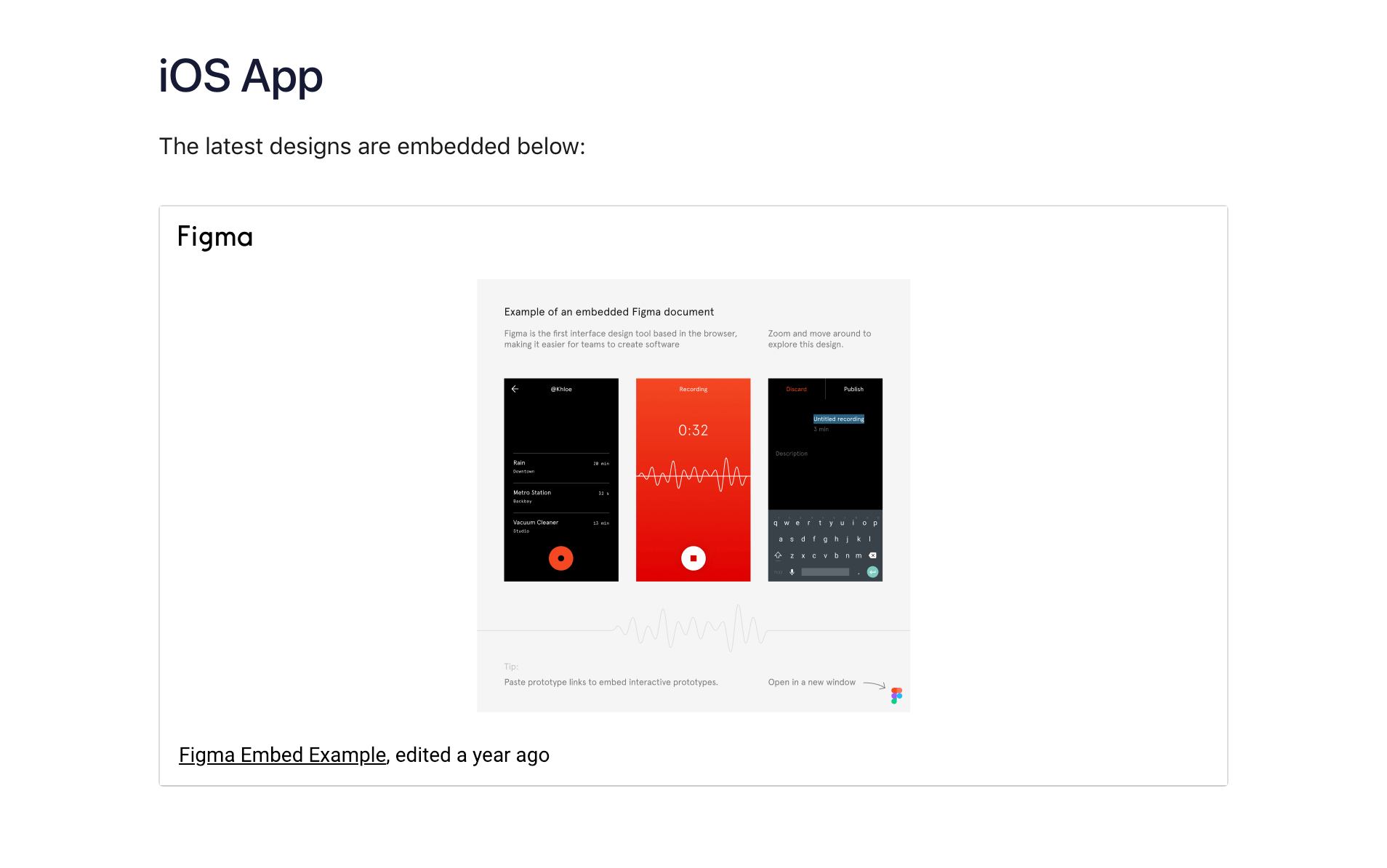 This integration works without any additional settings or authentication.